Welcome to the Madison County Sheriff's Office website. We hope you find this website useful. From here you can view the Sex Offenders in the county, find out how to contact the different divisions of the Sheriff's Office, find answers to some of our most frequently asked quesions, print copies of our most commonly used forms,  as well as find out how to contact departments of the Madison County Government.  While you are here, be sure to check out our Upcoming Events to learn more about we have going on in our community!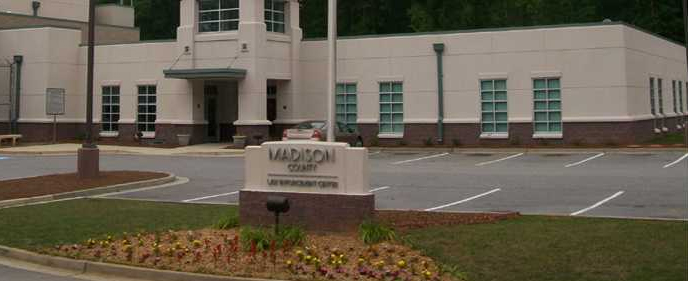 Madison County Sheriff's Office - 1436 Highway 98 West - P.O. BOX 65 - Danielsville, Georgia 30633 - 706 795-6202 - Fax: 706 795-2999

It is the mission of the Madison County Sheriff's Office to maintain social order within prescribed ethical and constitutional limits while also providing professional law enforcement, detention, and communications services. We will enforce the law in a fair and impartial manner, recognizing both the statutory and judicial limitations of police authority and the constitutional rights of all persons.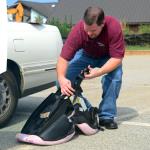 Child Passenger Seat Technicians

Sheriff Thomas and his staff are committed to the safety of child passengers in Madison County.  In August of 2011, Sheriff Thomas attended the 4-day, 32-hour course to become a Nationally Certified Child Passenger Seat Technician.  Currently he is one of 14 technicians at the Madison County Sheriff's Office.

Firearms For Females

Sheriff Thomas offered the first 8-hour Firearms Familiarization Course to citizens in Madison County in March 2011.  This class has been a huge success for us here, and Sheriff Thomas intends to continue to offer it as long as he is Sheriff.  To learn more, or see photos from recent classes, please
click here.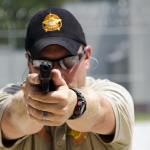 Secondary Metals Recyclers

Pursuant to O.C.G.A. § 10-1-360, beginning July 1, 2012, secondary metals recyclers who purchase regulated metal property in any quantity must register with the appropriate sheriff's office or offices.  To access the registration form please click on the link "Secondary Metals Recycler Registration" under Commonly Requested Forms above.

Georgia Driver's License Info:

Effective July 1, 2012, resulting from Federal requirements for the Real ID Act, DDS will begin issuing Secure ID Driver's LIenses and ID Cards.  Customers who are renewing or applying for the first time, must visit a DDS Customer Service Center in person and present documents proving identity, social security number and residential address. 
Click here
to visit the DDS website for more information. 
Click here
for a list of Accepted Items.