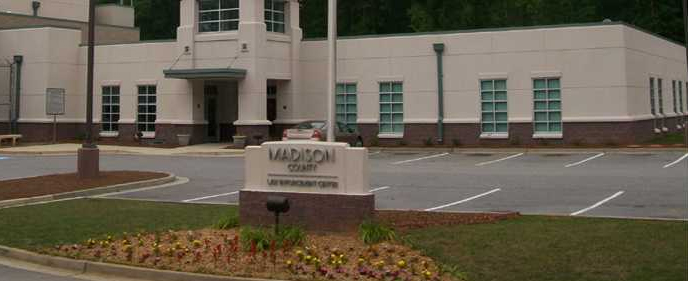 Madison County Sheriff's Office - 1436 Highway 98 West - Danielsville, Georgia 30633 - 706 795-6202 - Fax: 706 795-2999

It is the mission of the Madison County Sheriff's Office to maintain social order within prescribed ethical and constitutional limits while also providing professional law enforcement, detention, and communications services. We will enforce the law in a fair and impartial manner, recognizing both the statutory and judicial limitations of police authority and the constitutional rights of all persons.

Chief Deputy Shawn Burns grew up in Madison County and graduated high school from Oconee County High.  Shawn started in public safety in Watkinsville in 1993 as a Fire Fighter/First Responder.  He started with the Oconee County Sheriff's Office in 1997 as a Detention Officer and continued to work his way through the ranks there for the next 13 years.  In 2001 he received his EMT-B certification from Athens Technical College.  He served as a Deputy Sheriff, Corporal, and Sergeant in Oconee prior to coming to Madison County in 2009.  In 2009 he completed Chief Deputy training in Stone Mountain, Georgia.  He is currently a Less-Lethal certified instructor.